4 Reasons to Buy a Home with a Mother in Law/In Law Suite/Apartment May 6, 2020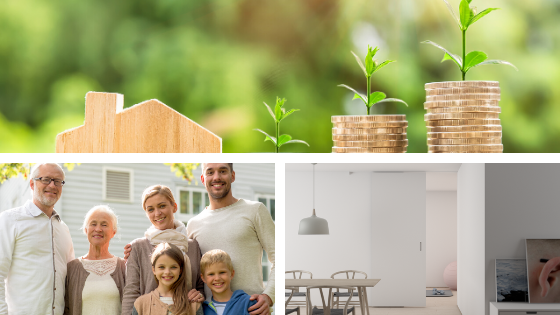 4 Reasons to Buy a Home with a Mother in Law/In Law Suite/Apartment
What is a mother-in-law apartment?
Oftentimes, a mother-in-law apartment is referred to as a mother-in-law suite, guest house or in-law suite. Often advertised as a home with a second kitchen. Spaces you can to convert to an in law suite:
Finished basement apartment
Converted garage
Detached guest house/finished outbuilding
They typically include a bedroom, bathroom, kitchen, living space and a separate entrance from the primary home. It can be attached or detached and are often rented out to tenants.
What are the benefits of having a mother-in-law apartment?
Purchasing a home with an in-law suite (or building one yourself) has its benefits. Here are the top reasons why owners wish to have a mother-in-law apartment on their property.
Living space for a Parent or other family member, perhaps a live in nanny. This is an excellent low-cost alternative to having to pay for their pricey housing expenses and to have them in close proximity if there are health concerns or to ease a financial burden.
A Guest Suite. If you hosts to friends, family, club members, church associates or others frequently a apartment suite is a great way to set up a comfortable space for them. Guests will have their own private quarters, which means you will have complete privacy as well.
Potential rental income. Many owners rent out these secondary dwellings to help pay for some extras like maybe a Hawaii vacation, remodeling, or just strictly the mortgage payment. Renting out a guest house is an excellent way to earn additional income.
Peace of mind if you live alone and may need help. Having another person live in your home can give you peace of mind. It can be very reassuring to have some near in the event of an emergency, fall, or just for overall safety.
Perhaps the most significant advantage is that the rent you receive will help offset the cost of home ownership – namely, your mortgage and other upkeep expenses this can make a huge difference in your monthly budget.