7 Mistakes that Washington First Time Home SELLERS Make June 9, 2021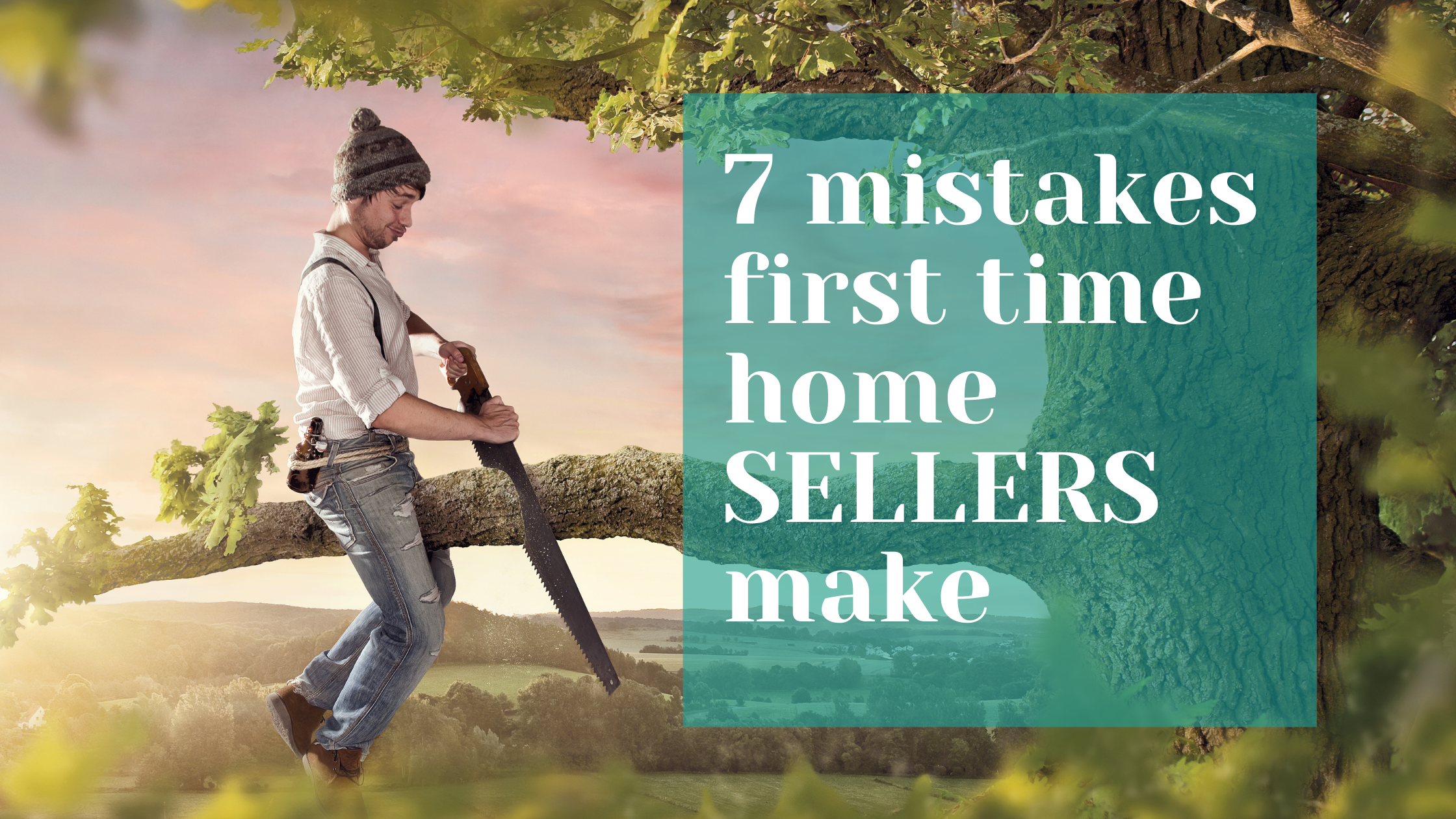 After 18 years in real estate I have seen first time home buyers make some mistakes for sure. But, in a crazy seller's market if you are considering buying your NEXT house you might be thinking….what could go wrong? Don't waste time and money, if you are selling your first home and are a first time home SELLER, here are a few things to think about:
1-Not Having a Plan – In this market your house will sell fast and it will most likely have felt like a whirlwind but now what? Don't be homeless, create a plan check out a few options…
A) Extend Closing on your current home and find your next house right away
B) Get a short-term rental or stay with relatives
C) Buy Your Next Home Contingent
D) Buy land and Build after selling
2-Restricting Showings- Currently sellers are receiving 31 showings before going off market. That is a lot of showings and typically it is within the first 3 or 4 days on market in Snohomish County. Don't limited your number of potential buyers that could fall in love with your home. The more buyers that do the better your final offers will be.
3-Only Considering the Highest Offer- The highest offer, while exciting, isn't always the best offer. Consider also the contingencies included in the offer. Things like inspection and financing contingencies which protect the buyer can quickly become a cost to a seller. A cost of time AND money. Not to say you will get a contingency free offer but be aware a high priced offer with continencies can greatly impact your timeline and bottom line. How does this top dollar offer compare to a slightly lower offer without that contingency/ies? You may have a buyer who is offering a lower price but willing to be more flexible on repairs versus another who is offering a higher price but asking for repair credits.
4-Selling the home "As-is"- While tempting and definitely possible in a seller's market selling a home as-is raises red flags with buyers and appraisers too. While seller's usually mean "I don't want to do any repairs." Buyers and appraisers see "This home needs lots of repairs." 😊 Better to price it right, not to state "as-is" and attract multiple offers where you as the seller have negotiating power to choose NOT to do any repairs.
5-Not Valuing a Cash Offer -As I mentioned before price is not the ONLY term you should be reviewing. Here are the benefits to a cash offer. Typically the buyer is willing to purchase without making repair requests because they have the funds to make the repairs. Even more important is the fact that an appraisal is not necessary and the buyer most likely has the funds to do any repairs that are needed themselves.
6-Not Understanding the Costs of Selling-The total cost to sell a home can amount to much more than the just the listing agent commission. Many sellers don't realize the additional costs of the selling such as (buyer's) agent commission, excise tax, escrow and title. You can expect your costs to be around 9% unless you truly sell off market and don't pay any commissions at all. You will also want to think about any unpaid property taxes, liens, and buyer concessions (repairs, closing costs, etc.)
7-Giving Early Possession- Never promise early possession to the buyers. AKA giving the keys early. It ain't over til it's over and if something goes sideways and you don't close getting the buyers out will most likely require legal action. Even just personally possessions can greatly hinder your ability to sell to another buyer. So, not only do you have to evict the buyer or their property but you can't sell your house with an eviction happening or personal property of the buyer inside….DOUBLE YUCK!
So as you prep for putting your home on the market this selling season keep these 7 mistakes in mind. If you would like a super smooth selling experience and a pro to guide you through the process and avoid these mistakes and many more, give us a call. Homematch NW 425-359-0181