Monday Motivation for Today April 29 Is... April 30, 2019

I hope you had an amazing weekend! Let's get the week started right with some words of inspiration.




This is a quote for Paulo Coelho that I like to re-reference every time I find myself wanting to take the "Safe" route in life...




"I refuse to walk carefully through life only to arrive safely at death"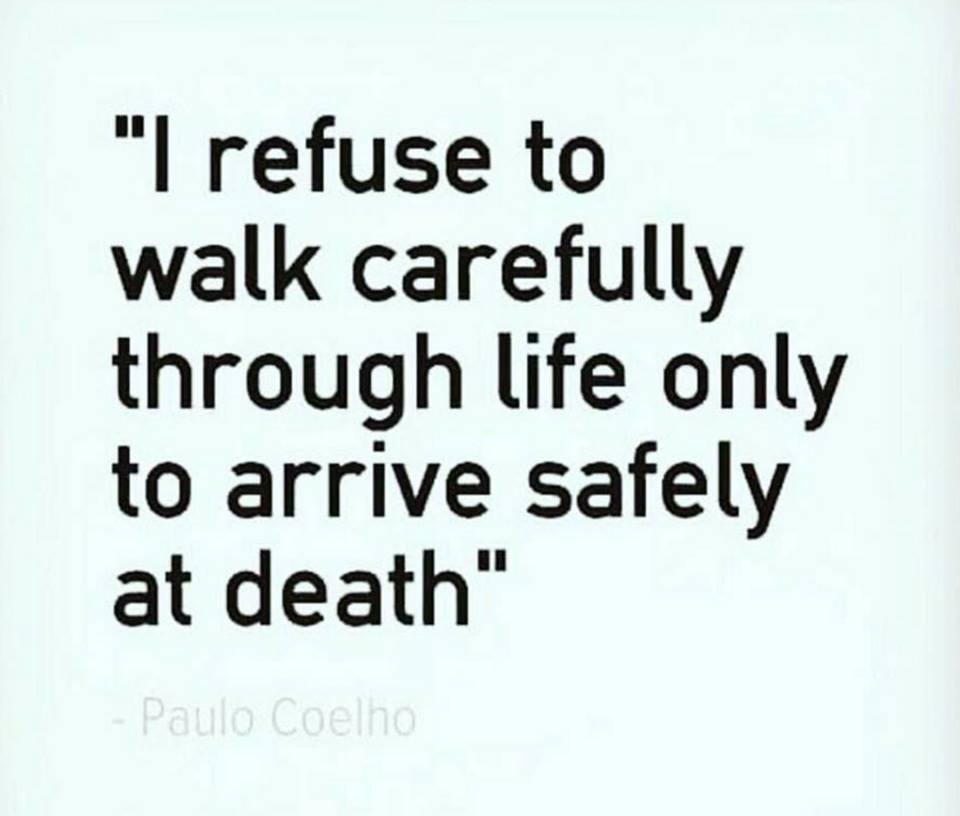 Too often we end up choosing the safe route in life. Why? Because it's what we have been conditioned to do. And this always leads to eventual regret. (Just heard about this today from a friend, taking the safe route instead of staying with the man she loved)
The only failure in life is....
Failure to take action toward creating the life you know you want (and deserve!)
Regardless of mistakes you may have made along the way, as long as you keep working toward your dream and never give up on it, you will create life you know you are meant to live.
Have an amazing week and if there is anything you need, please feel free to reach out!
Your Realtor, Kerry Ann Elliott-Pray
First Choice Realty, Managing Broker
2701 Bickford Ave, Suite A, Snohomish, WA 98290
Homematch NW, Team Leader
425-359-0181