Snohomish County Days on Market is Still VERY LOW! December 19, 2018

Take a look at THIS! This chart shows the median Days on Market (how long it takes to sell) for homes in Snohomish County.




Notice that back in January 2008, it was 46 days. It peaked in December 2008 at 61 days.




And just last month, it was at only 9 days.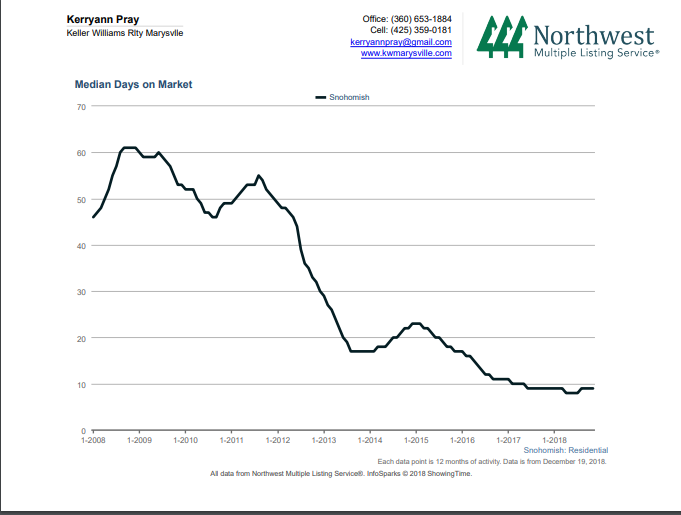 If you are wondering if homes are still selling, the answer is....YES!
Have questions about our local housing market? Call or Text me at 425-359-0181 with any questions you have.
No pressure, no obligation, just answers from a local real estate expert who has been in the business for more than 14 years.
Your Realtor, Kerry Ann Elliott-Pray
Managing Broker, Team Leader
Homematch NW
425-359-0181
Keller Williams North Sound