Snohomish County Housing Market Is Staying Strong Through the Holiday Season December 10, 2016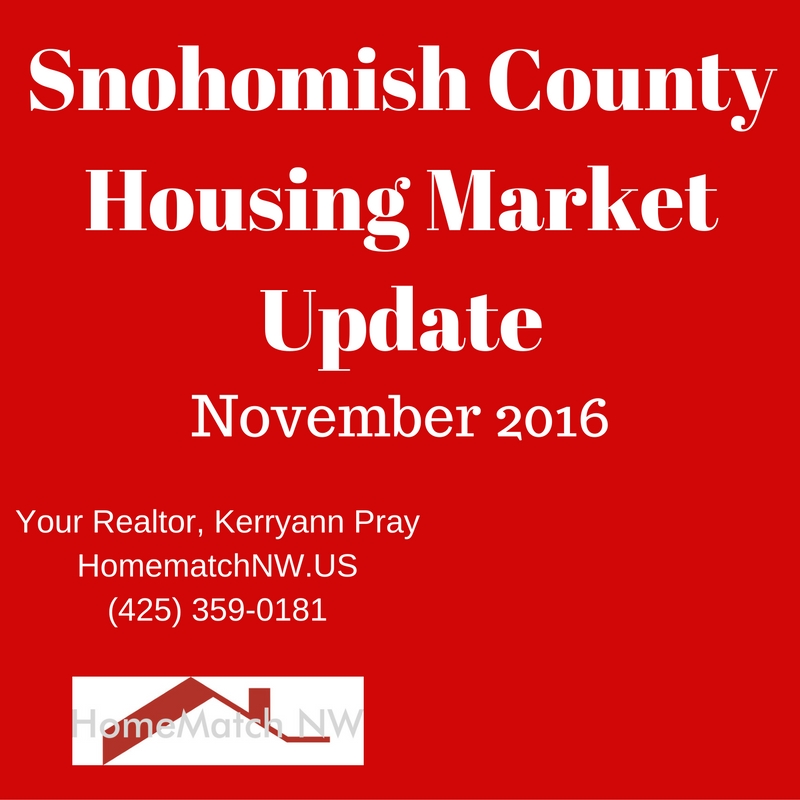 The NWMLS Press Release from December 5, 2016 shows that home sales in Washington have been strong. The current trend is expected to continue through the 2016 Holiday Season.
For November 2016, there were fewer listings coming on the market, and there were more pending sales. This leaves us with a lower supply of inventory. As of the end of November 2016, the current homes on the market would only last 1.69 months, and for the 4 counties in the Puget Sound Region that number drops to 1.22 months. Here in Snohomish County it's down to 1.14 months!! That's only about 35 days!
With all this great news, it's a great time to sell your house.
"Seattle continues to defy all forecasts and now has the distinction of being the hottest market with the fastest-rising prices in the nation," said Mike Grady, commenting the latest home price index from S&P Case-Shiller. "We believe the market will continue to be extremely active through the winter and beyond, although the Fed's expected interest rate hike may affect this somewhat and provide some relief to buyers."
Want more details on Snohomish County? Click Here to see my Snohomish County Housing Market Update for November 2016.
Have questions about the local market? Or want to know the next steps for you to take advantage of this market? Call or text me at (425) 359-0181
Your Realtor, Kerryann Pray
HomeMatch NW
Keller Williams NWRE LLC