Stage Your Closet to Sell Your House June 13, 2019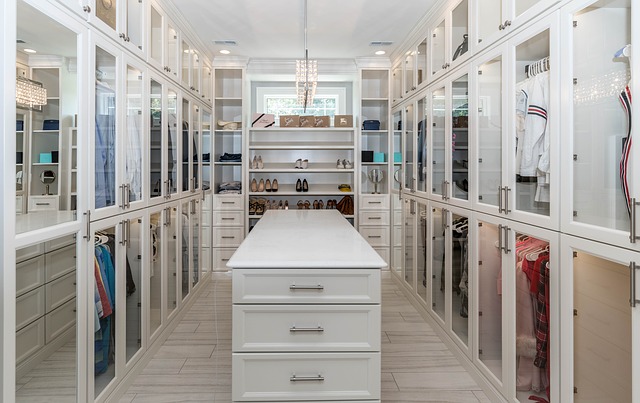 What is one thing most people want in their next home?
MORE CLOSET SPACE!!!
You know those big walk-in closets that can hold your entire wardrobe for all seasons.
So what can you do if the house you are selling doesn't have a lot of closet space?
One option, which can be costly, is to renovate to build a larger closet. That's not always an option though, because it takes time, money, and having space to expand into.
Instead, here are some tips to make the most of the closet space you currently have in your house so that potential buyers see more closet space instead of a cluttered, over-crowded closet.
Tip #1
Clean out your closet!
Your moving anyway so start packing now. Pack away any seasonal clothes that are out of season right now.
Donate any clothing, shoes, etc that you no longer use.
Clean out non-clothing items such as luggage you are storing in your closet, extra blankets/pillows, holiday decorations, etc.
Tip #2
Brighten up your closets.


Add a fresh coat of paint. Use a light, bright color because they always make things look larger.
Also add a light and put in a bright white light. If you don't have electrical wiring for light, put up a battery powered light.
Tip #3
Add a closet organizer.


With a closet organizer, you can make better use of the space and create more storage.
You can get some basic closet organization systems at your local home improvement store to maximize your closet space. Install these, and Use Them!
Keep things off the floor so that the closet appears larger to buyers.
Tip #4
Instead of cramming in everything you own, just fill a portion of the space then spread it out.
Allow for space between hangers so that clothing hangs freely. Keep everything off the floor so that the closet appears larger to buyers.
For items on shelves, fill it only half way and don't cram things in.
This allows the buyer to see a useful closet that has plenty of storage space.
This isn't just for your bedroom closets, apply these tips to all of your closets so that the buyer leaves your house feeling like there is a ton of storage space throughout the home.
Your Realtor, Kerry Ann Elliott-Pray
First Choice Realty, Managing Broker
2701 Bickford Ave, Suite A, Snohomish, WA 98290
Homematch NW, Team Leader
425-359-0181
PS - Call, Text or Message me with any questions you have about selling your house (even if you are just curious). No pressure, no obligation:)