Top Home Security Tips To Burglar Proof Your Home August 22, 2017

Nowadays, nothing is more important than keeping your home secure and your family safe. Luckily, there are more ways than ever to burglar-proof your home. Below, we will be going over the Top Home Security Tips To Burglar Proof Your Home.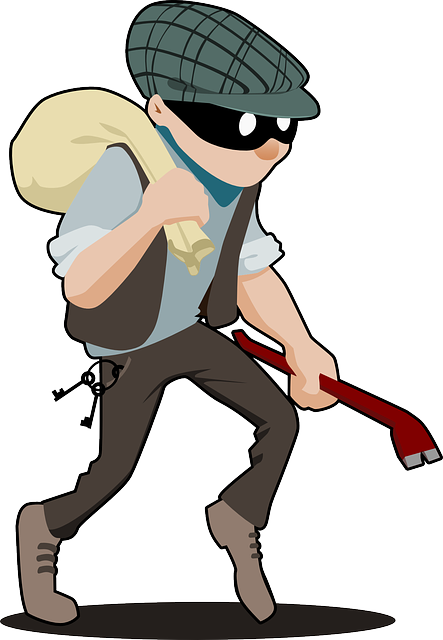 Top Home Security Tips:
1. Install an Alarm System
One of the best things that you can do to protect your home and your family would be to install a good alarm system. You can purchase an alarm system for an affordable rate these days and have it professionally installed. A monitored home security system through an alarm company is the safest and best option. However, there are do-it-yourself options on the market where you can constantly monitor your home either on a mobile app or utilizing a web browser.
2. Deadbolt Your Doors
Another safety feature you will want to utilize is a deadbolt on your doors. A lot of intruders enter directly through your front door and some enter through your back door. Knowing this, it is essential to put the proper security measures in place. The best way to secure these doors is by installing a deadbolt. By investing in a good deadbolt, you should be able to maximize your security and keep your home safe at all times.
3. Curtains
Burglars like to case a home in order to check out its security measures, whether or not you have anything worth taking, and more. One of the easiest and most affordable ways to keep your home more secure is by simply limiting what people can see from outside of your home. By doing this, you should be able to make it much less likely that someone breaks into your home because they will not have a clear idea of what to expect when they are in it. If they do not know what is inside of your home, they are going to be much less likely to be willing to take the risk to break in.
4. Secure Sliding Doors
Another major thing that you are going to want to do is make sure that you secure sliding doors somehow. These are a major security risk because they are very easy to break into. If you have a sliding door in your home try to invest in a steel bar that you can place on the track of the frame to keep the door from being able to be forced open. Another way to further secure it is by investing in an outer steel gate secured by a deadbolt.
5. Don't Leave Spare Keys
In order to minimize the chances that your home gets intruded by a burglar, do not make it easy for them by leaving a spare key under the floor mat or anywhere near your door. Leaving a spare key is only going to make it that much easier for your home to get 'broken into' by the wrong people.
6. Leave Lights On
Burglars love to break into homes when no one is home. Therefore, you will want to avoid keeping all of your lights off in an effort to ward off intruders. A lot of intruders will pass on the risk of breaking into a home if it looks like someone is home. By effectively leaving your lights on or installing some sort of smart lights in your home which will allow you to operate them remotely, you should be able to deter people from wanting to break into your home for fear that there are people inside.
7. Keep Bushes Trimmed
Another major thing that you are going to want to do which might seem minor is to keep your bushes and trees trimmed. You want to reduce the available amount of hiding spots that burglars can use to camp out in your yard. Having a well-manicured yard is a great way to avoid an attempt to break into your home utilizing these bushes as protection from being noticed. Also, having a well-manicured yard is going to make it look like you are very attentive to your property which might make it more likely you have some sort of alarm system installed.
8. Discontinue Mail
Another major thing that you are going to want to do if you are planning on taking a trip, is to discontinue your mail service until you get back. Nothing is going to let others know that you aren't home more than having a bunch of newspapers stack up or have your mailbox overflowing. By discontinuing mail service, you will be able to avoid making it clear no one is home while you are away.
Overall, there is a lot that you can do in order to help keep your home from being a primary target for intruders. Follow the tips above and you should be able to safeguard your home from burglars.
Your Realtor, Kerryann Pray
Keller Williams NWRE LLC
425-359-0181
PS – Want to find out what your home is worth today? Now CLICK HERE for a FREE, No pressure, No hassle, valuation of your house that is not automated. I personally take the time to determine the current value of your home. CLICK HERE for your home valuation.