Tuesday Tip - Tear Down & Build January 5, 2021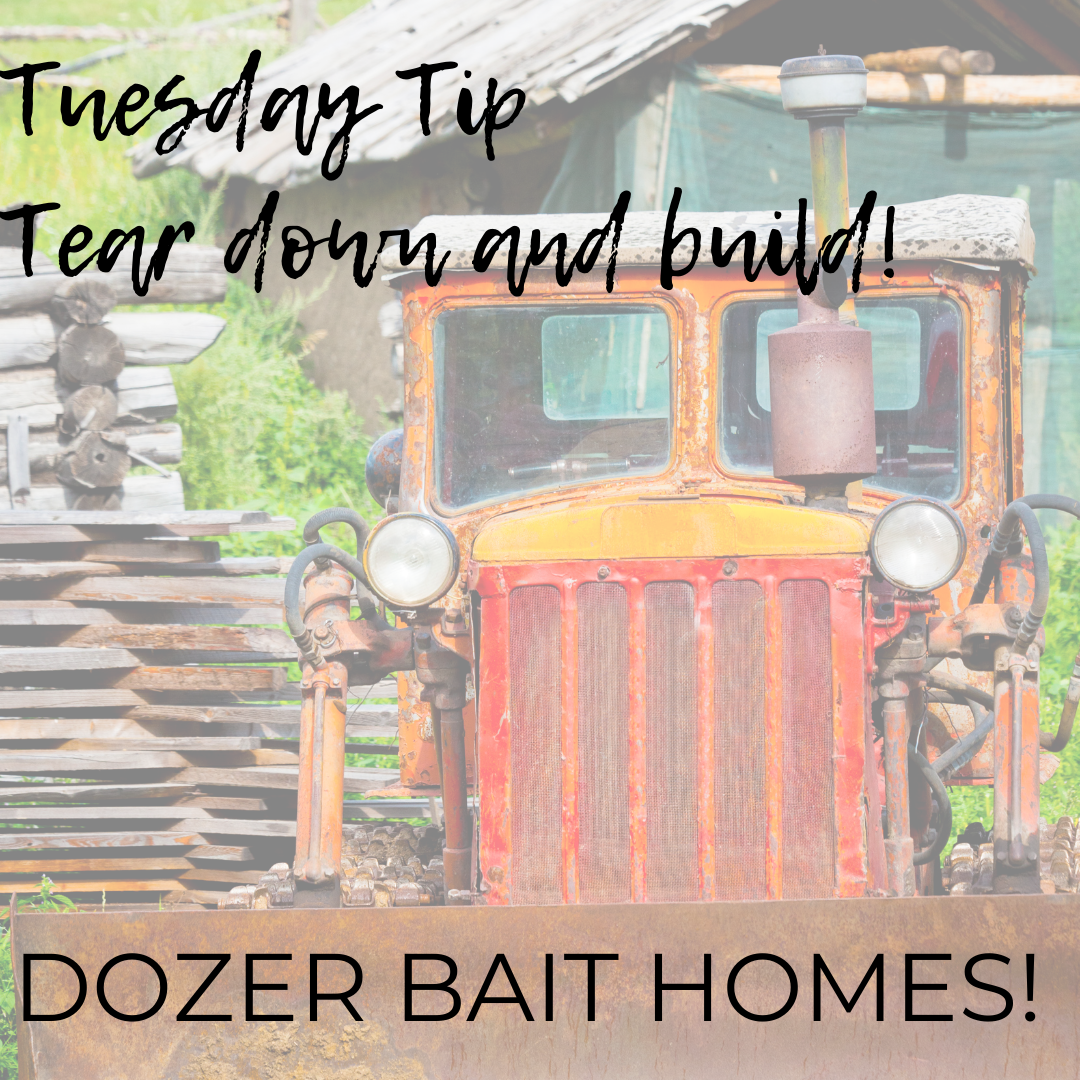 The market has been challenging, almost impossible if you are looking to buy a home. Inventory is at record breaking lows, there are NO HOMES on the market, and buyers are fighting to outbid each other, often with no contingencies...YIKES! That is why this month's Tuesday Tips will be all about inventory and MAKING YOUR OWN MARKET! Let's get creative!
First tip buy Dozer Bait! I saw this in an MLS write up about a home years ago and I thought it was so funny, it stuck. Dozer bait is just like it sounds. A completely run down, stinky, stripped out, dog of a home that is begging to be torn down. This is BETTER than a vacant lot. Why do you ask? Well, all the infrastructure: Electrical, Well, Septic/Sewer is there! Some demos are more involved than others, but some are as simple as calling the local fire department for a controlled burn! Then you have a ready to build lot! Time to build your dream property and you didn't have to get into the bidding war fray!
SUPER TIP! Watch for mobile/manufactured homes for a inexpensive Dozer Bait house and they are often on ACREAGE.
Ready to take advantage of this strategy? Have us set up a search for "Fixers" in your desired area and get ready to BUILD YOUR HOMESTEAD! Kerryann Elliott Pray - Homematch NW - 425-359-0181